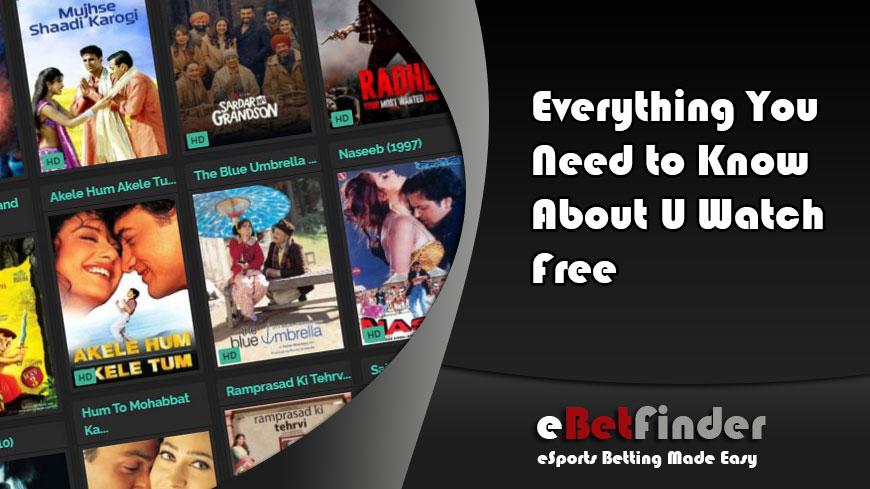 Need a break from gaming and eSports? How about TV-series and movies that you can watch for free online? There are many platforms offering this, but one of the most popular is U Watch Free. In the following article, we have reviewed this service and explained everything you need to know.
What Is U Watch Free?
Created in 2012, U Watch Free is a streaming website that allows you to watch movies for free from a mobile app or web browser. It's a global site that anyone can benefit from, but is especially targeted towards India. Many movies are dubbed in Hindi language and a ton of Bollywood movies in Hindi, Bengali, Marathi, Punjabi, Tamil and Telugu can be streamed at UWatchFree.
While the site is focused on streaming, U Watch Free also allows its users to download and save any movie and TV-Series to a device.
Pros and Cons of Using U Watch Free
Pros
Huge library of more than 15,000 movies and series
Any missing movie or series can be easily requested
Brand new as well as old movies are available
Fantastic user-interface with great filtering
Cons
Ads that may come with malicious malware
Using the service is bad for the movie industry
Is It Legal to Stream Movies at UWatchFree?
It's a complicated matter as countries have their own laws. In difference to downloading movies, which is illegal almost everywhere in the world, it does, however, seem like streaming usually isn't considered a criminal act. For instance, there is no law against it in the UK and India.
From the research we have done, some people say that streaming is illegal, but the consensus is that it's not. Most importantly though is that no one seems to have been charged for watching a stream of a copyrighted movie for free. From a legal perspective, it does appear safe to stream movies at UWatchFree.
If you want to be on the safer side, we do, however, recommend using a VPN. We would also like to mention that streaming movies hurts the film industry. If you want the convenience of streaming movies and would like to support your actors and directors, consider using a service like Netflix instead.
What Will I Find at UWatchFree?
UWatchFree offers a wide variety of more than 15,000 Hollywood and Bollywood movies, as well as 700 TV-Series. These movies and series include anything from the hottest and newest releases of the year, to top rated classics that stretch all the way back to the 1950's.
Through a user-friendly interface, you can filter movies by a ton of different categories, such as:
Categories to Find Movies at U Watch Free
Action
Crime
Horror
Short
Adult
Documentary
Music
Sport
Adventure
Drama
Mystery
Thriller
Animation
Family
Romance
War
Biography
Fantasy
Sci-Fi
Western
Comedy
History

Additionally, you can also sort the movies at U Watch Free by Bollywood Flicks, Hindi Dubbed Movies, TV-Series and Hollywood Productions.
There's a really great search function as well that allows you to find movies by title, year and your favorite actor or director.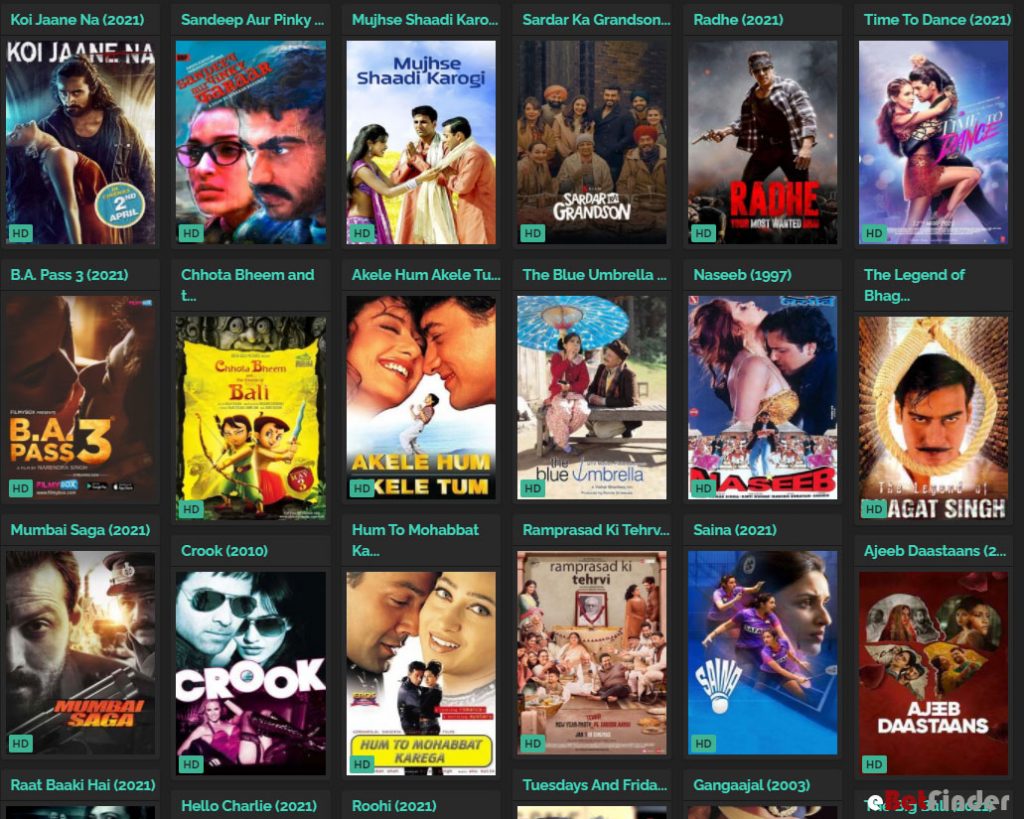 What Is the Video Quality of the Movies?
The vast majority of TV-Series and Movies at U Watch Free can be streamed in HD quality at 720p. If you want to save bandwidth streaming from a mobile device, there is also an alternative for 480p.
How Often Are Free Movies Added to U Watch Free?
TV-Series and movies at U Watch Free are added on a daily basis. We don't know the exact numbers, but it's a lot. Within the past 6 months, approximately 4,000 new movies and series were added. In other words, you can expect to find a ton of new films to watch every week.
Can I Request Movies at U Watch Free?
Yes. If you can't find a particular movie or TV-Series that you would like to watch, a request section on the website allows you to drop a comment to get it added. Just type the name of the movie and the year it was released and the crew at UWatchFree will do everything they can to have it added as soon as possible.
Do note that not all movies that are requested gets added as some are very rare to find.
How Can I Access the UWatch Free Website?
There are two ways in which the UWatch Free website can be accessed:
Through a web browser
Through a mobile app
Using the Web Browser
Using a web browser, there are many different domains (URLs) that can be used to access the website. These include, but are not limited to the following:
uwatchfree.tv
uwatchfree.st
uwatchfree.se
uwatchfree.ws
uwatchfree.sx
uwatchfree.in
uwatchfree.com
uwatchfree.cz
uwatchfree.is
uwatchfree.bz
It doesn't matter which of these domains you use. However, since URLs may get blocked, it may be that some of the above addresses won't be working for you. If you can't access the website by typing www.uwatchfree.se, just go with another URL like www.uwatchfree.tv.
Using The UWatchFree App
If you're looking to watch free movies from a mobile device, you can either use the web browser on your phone or download the U Watch Free App which is available to Android. Unfortunately, at the moment you won't find this app for iPhones and other iOS devices.
To download the app, just visit www.uwatchfree.tv (or any URL that works) and scroll to the footer of the website. Click a link that says "UWatchFree App" and the app will be downloaded to your mobile device.
How Do I Get Started Watching Free Online Movies at UWatchFree?
Watching free movies at UWatch Free couldn't get any easier. All you need to do is:
Visit the website at www.uwatchfree.tv (or any other working URL)
Find the movie or TV-Series you want to watch for free
Click on the play button that appears after choosing a movie
No sign up and no account is required.
Troubleshoot If a U Watch Free Movie Isn't Working
Below is a troubleshoot FAQ to solve problems that you may have streaming movies at UWatchFree.
What do I do if my stream isn't starting?
If a movie isn't starting when you press play, the streaming source may be broken. Don't worry. All movies and series have several sources you can use. On the page of the movie you have chosen, scroll down and you will find a table that says "Host Server". Here are additional links that you can use to watch the movie.
No streams at all are loading for me?
If no sources are working, it is likely that you are running an ad blocker that is causing troubles. As we wouldn't recommend using the UWatchFree site without an ad blocker active, you may be required to get a new one.
My video keeps pausing all the time?
If a movie is pausing it means that it isn't loading quickly enough. To solve this, click on play and then immediately pause the movie. This will allow the movie to load. How long it needs to load for before you play it without any interruptions depends on your internet connection.
How Do I Download Movies From UWatch Free?
If you wish to download a movie from U Watch Free, there is a button under each video stream. You just need to scroll down a bit and you will find a link that says download followed by the movie name. This will open a new page which has a new link that you need to click on. This link says "Create download link".
After creating a download link, a new page will once again open up where a final download link is available. Just press on "click to download" and the movie will start downloading.
You must know that downloading movies from UWatch Free will trigger a bunch of different ads that may or may not be malicious to your device.
Can I Get a Virus From Using UWatch Free?
It is possible, yes. Whenever you watch a stream or download a movie, one or several ads will appear. These could possibly open up malicious websites that will infect your device with malware. This is quite bad as malware is used by hackers to steal passwords and sensitive information. To protect yourself, it is highly recommended that you use a program that block ads (such as uBlock Origin) as well as a program that automatically detects and removes malware (such as Avast).